Bream Head Historic Reserve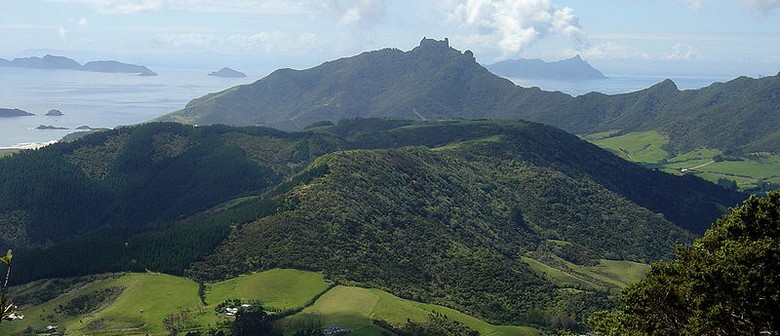 Websites
Te Whara or Bream Head is a rich archaeological landscape resulting from more than 500 years of Maori occupation. Archaic middens (food refuse or rubbish dumps) at Smugglers Bay and elsewhere reveal a wealth of information about how people existed in the area hundreds of years ago.
As well as fish and shellfish remains and charcoal which can be radiocarbon dated and identified to species, the midden sites also contain burned and cracked hangi stones, and cutting tools made from flaked stone, such as obsidian imported from other parts of the North Island.
Behind the dunes and above the coastal margins, on the headlands and grassy ridges of Bream Head are terraces and pits carved into the landscape. The earthworks, dug out of the slopes with wooden implements, were used for gardening and for living on - the location of Maori whare (houses) and rua (storage pits).
Above the steepest slopes and on the peaks, fortified refuges or pa were established to protect the inhabitants.
In 1941 the advance of Japanese forces throughout the Pacific prompted the New Zealand Government to construct heavy defences around the main harbours, and in 1942 smaller defences around the coast to protect secondary ports from Whangaroa to Bluff. They included gun emplacements, observation posts, radar stations, airfields and mine stations.
The Bream Head gun remained operational until November 1943, and only ever fired 3 shots, none of them in anger. The longest shot travelled 12 miles over Ocean Beach, and the shockwave was enough to knock down the adjacent ammunition shed.
The Bream Head gun battery has local significance as the only remaining example of WWII defence structures, in the Whangarei area. Unlike the Bay of Islands, Whangarei was considered less likely to be attacked and did not rate "fortress" defence status and so only required a single gun. One of the last military murals left in the country, it is nationally significant.
Are you responsible for Bream Head Historic Reserve?
You can claim this venue to manage this listing's details.
Past events at Bream Head Historic Reserve