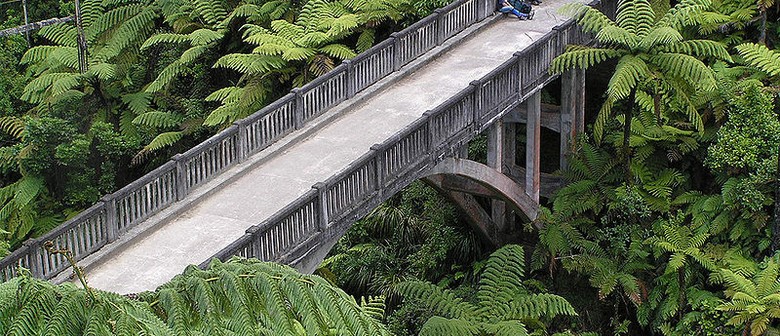 This bridge is the unofficial flagship of Whanganui National Park, an iconic symbol for New Zealand adventure tourism and a major visitor destination on the Whanganui Journey.
Nestled among forest and fern, the Bridge to Nowhere essentially became that: a bridge to nowhere. It was built in the mid 1930s to give road access to the people of the Mangapurua Valley Soldiers Settlement. But by the time the bridge was finished the valley was uninhabited.
Today it acts as a platform on which tourists can stand and admire the Whanganui River and its surrounding beauty.
The Bridge to Nowhere can be accessed by a gentle 40 minute walk from the Mangapurua Landing (Whanganui River) or by a two day tramp from Whakahoro Hut (lower Retaruke Valley) via the Kaiwhakauka and Mangapurua Valleys.
Image credit: Jessica Ebrey - Wikipedia.
Are you responsible for Bridge to Nowhere?
You can claim this venue to manage this listing's details.