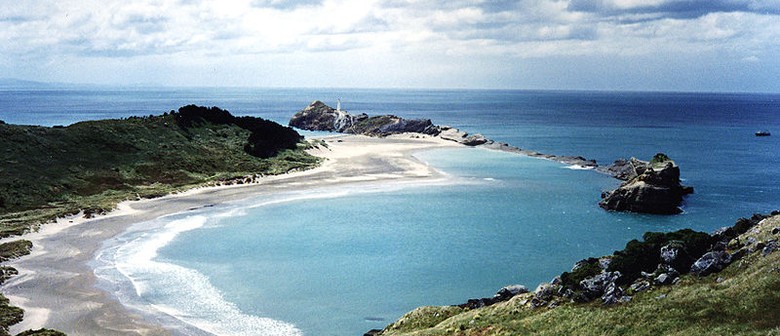 Castlepoint is a small beachside settlement on the Wairarapa coast north-east of Masterton. Castlepoint is famous for its lighthouse, annual horse races on the beach, and 160-metre-high Castle Rock. It is popular for holidays and fishing, and has a safe swimming beach and tidal lagoon. The reef, lagoon, sand dunes, and Castle Rock are all part of Castlepoint Scenic Reserve.
The staggering geography has been shaped by high winds whipping at the limestone. The area is frequently visited by dolphin and small whales. Fur seals can be often found jumping up onto the rocks. The Scenic Reserve is the only location in the world of a rare shrubby daisy, Castlepoint daisy Brachyglottis compactus.
The Castlepoint lighthouse began operating in 1913. It is New Zealand's third highest lighthouse, and sends three flashes every 45 seconds, visible for 30 kilometres.
Image by Phillip Capper at Wikipedia (Creative Commons Attribution 2.0).
Are you responsible for Castlepoint?
You can claim this venue to manage this listing's details.
Past events at Castlepoint