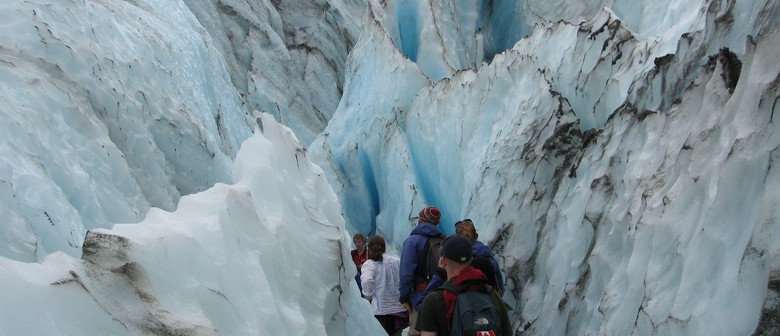 The Franz Josef or Ka Roimata o Hinehukatere is a glacier located on the West Coast of the South Island, 5 kilometres from Franz Josef township.
The glacier descends from the Southern Alps to just 240 metres above sea level.
The glacier area is one of the main tourist attractions of the West Coast. Guided walks up to and onto the glacier are possible. Franz Josef offers visitors a rare opportunity to experience a constantly changing glacial environment, within easy driving and walking distance from the main highway.

Accommodation is available in the nearby town of Franz Josef.
The Westland National Park area surrounding the glacier is designated a World Heritage Site.
Are you responsible for Franz Josef Glacier?
You can claim this venue to manage this listing's details.