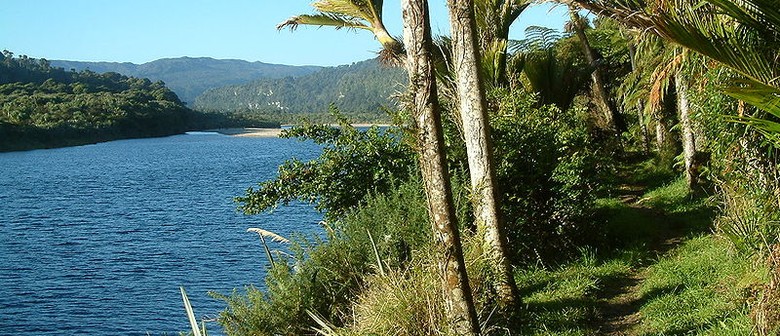 The Heaphy Track is a popular walking track, located in Kahurangi National Park at the north-west corner of the South Island. The track is well formed and suitable for fit, well-equipped people. All rivers and major streams are bridged. The track takes four to six days to walk.
Classified as one of New Zealand's 9 Great Walks by the Department of Conservation, the track crosses through a variety of landscapes. Beautiful native forest, nikau palms, the Heaphy River mouth and the red tussock covered, Gouland Downs. The rocks here are among New Zealand's oldest. Several plants found on the Gouland downs occur nowhere else, including a yellow-flowered lily and a small native foxglove.
There are several huts on the track, maintained by the Department Of Conservation, which can be used for a fee.
Many native bird species are commonly found including weka, pipit, tui, bellbird, pigeon and robin. With luck it is possible to see, or at least hear, the great spotted kiwi, morepork and blue duck.
The nearest towns are Nelson, Takaka, Westport and Karamea.
Great Walk/Easy tramping track
Time: 4 - 6 days
Distance: 78.4 km
Are you responsible for Heaphy Track?
You can claim this venue to manage this listing's details.