The Sir Edmund Hillary Alpine Centre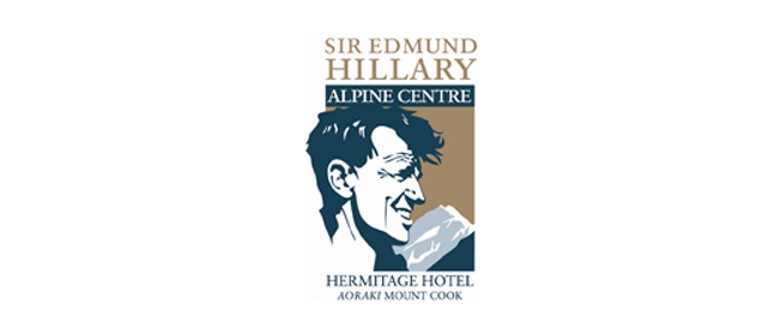 Phone
Ticket Information
Family Pass (2 adults, 2 children):

$32.00

Adults :

$16.00

Children:

$7.00

Additional fees may apply
Reminders of Sir Edmund Hillary's epic adventure to the South Pole have returned after 50 years to rest in the Sir Edmund Hillary Alpine Centre's dedicated Hillary Gallery.
Three items from Sir Edmund's Trans-Antarctic expedition – his primus stove, sled meter showing trip mileage from Scott Base to the actual South Pole, an expedition commemorative envelope signed by Sir Edmund and four other members, plus excerpts from a fascinating unpublished account of the expedition – arrived from America last week.
The items were donated to the Aoraki Mount Cook Museum Trust by Wendy Remington, wife of the late American glaciologist Edward "Moose" Remington. Mr Remington was the glaciologist on the first 'wintering over' at the South Pole in 1957-58. After he passed away last year his wife Wendy chose the Sir Edmund Hillary Alpine Centre Museum as the ultimate home of his memoirs and keepsakes.
"I was looking for a place that would treasure my husband's possessions and keep their story alive so was delighted to learn of the new Sir Edmund Hillary Alpine Centre. It seemed fitting for Edward's keepsakes to be kept in Sir Ed's homeland for people to see and enjoy. I know my husband would have been happy with my choice."
The excerpts from Mr Remington's memoirs 'Such is Life' are full of action, adventure, US and Kiwi camaraderie, and great romance. They provide fascinating insights into his stay in New Zealand, the South Pole expedition, and his longstanding respect and friendship with Sir Edmund Hillary. The Sir Ed anecdotes are particularly compelling because they've never been publicly shared.
Excerpts from Mr Remington's memoirs include:
"I didn't know that Ed and I were to become real friends, so much so that I named my son Scott Hillary after him."
"An American that had joined our little group, sat and talked to Ed for almost an hour. On the way back I asked him what he thought of the Kiwis. "Oh, they are a great bunch, but I wish I had met Sir Edmund Hillary". That ought to give you a fair idea of the airs that Ed puts on. The fact that he was wearing one of his favourite sweaters, the one with the big holes worn in the elbows, probably didn't convey what a Knight of the British Empire should look like."
"At 12.20, Ed who was driving the lead tractor, pulled up to the ring of barrels. Since the three tractors were roped together, they all stopped. According to the sled meter, they had just completed a trip of 1,000 miles[1]… Ed and I swapped primus stoves, his now proudly rests on my bookcase, and Ed also gave me their sledge meter. Tied the wheel so it wouldn't spin, thus keeping the exact mileage of their trip."
Open daily from 8.00am to 9.00pm (seasonal hours may vary).
Are you responsible for The Sir Edmund Hillary Alpine Centre?
You can claim this venue to manage this listing's details.
Past events at The Sir Edmund Hillary Alpine Centre