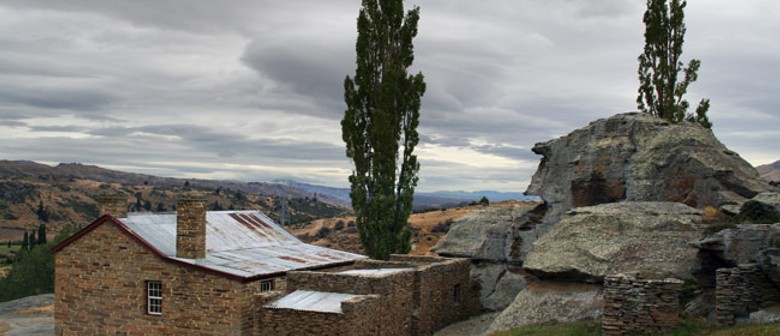 Mitchells Cottage is an exceptional example of craftsmanship and is is listed as a Category 1 Historic place. As such, it is one of the best surviving examples of the stonemason's craft.
The cottage still stands, with a row of sturdy buildings behind it, including a henhouse and sheepfolds that have been built into, large schist tors. Practically no mortar was used in the house's construction. It has two large rooms and three smaller ones, including the kitchen.
The Fruitlands district is located on SH 8, 27 kilometres north of Roxburgh and 13 kilometres south of Alexandra. Turn off the highway onto Symes Road and travel a kilometre to the Mitchells Cottage Historic Reserve carpark on the right.
Photograph by M. Simons
Are you responsible for Mitchells Cottage?
You can claim this venue to manage this listing's details.