Monterey Lounge Cinema Takapuna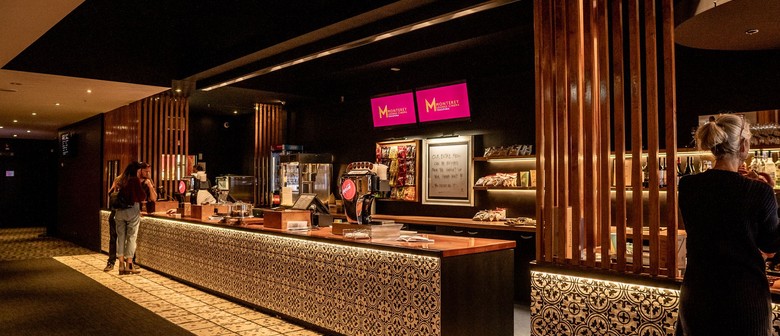 Phone
Website
Hours Open
Tuesday:

12pm–9pm

Wednesday:

12pm–9pm

Thursday:

12pm–9pm

Closed on Public Holidays
Ticket Information
09 666 0714
Additional fees may apply
Monterey Takapuna is a boutique cinema offering a mainstream experience.
Previously trading under the Berkley Takapuna umbrella, we are now pleased to be bringing the Monterey Magic to Takapuna.
Offering 4 screens with digital technology Monterey Takapuna is being added to the established Monterey Group under the guidance of Kelly Rogers and David Ross who have over 20 years cinema experience having started the successful Rialto Cinemas.
Takapuna will be bringing to you a mixture of the successful Monterey Howick and Monterey Upper Hutt screening blockbuster films, alternative content, independent films and film festivals along with already popular events such as Girls Night Out.
The cinema will be proud to work with community groups and businesses to host private screenings or fundraisers. We are now also available for multi-purpose hire including (but not limited too) - performance area, meeting space, functions, book signings, gaming on the big screen, birthday parties, music venue etc. Contact the cinema on takapunaevents@montereycinemas.co.nz to start your enquiry now.