Nelson Lakes National Park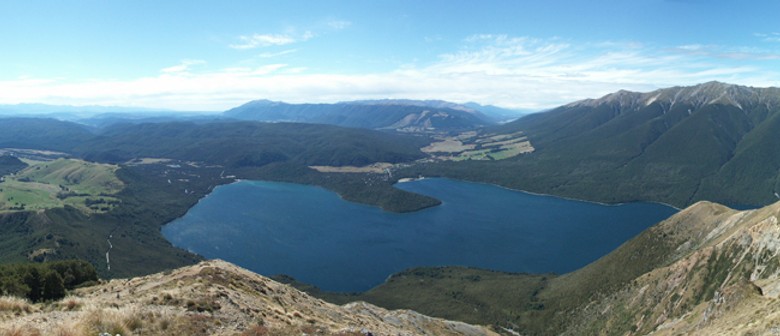 Websites
Nelson Lakes National Park (established in 1956) is situated in the north of New Zealand's South Island. This park protects 102,000 hectares of the northern-most Southern Alps.
The park offers tranquil beech forest, craggy mountains, clear streams and lakes both big and small.
Image: Panoramic view of Lake Rotoiti and the St Arnaud Range by Zoharby at Wikipedia.
Are you responsible for Nelson Lakes National Park?
You can claim this venue to manage this listing's details.
Past events at Nelson Lakes National Park