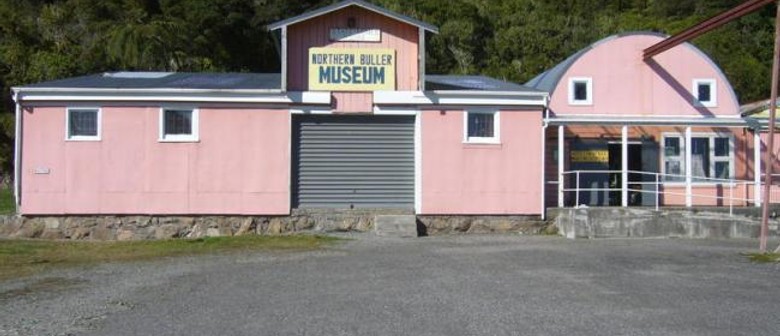 Phone
Hours Open
Tuesday:

10am–3pm

Wednesday:

10am–3pm

Thursday:

10am–3pm

Closed on Public Holidays
Located in the centre of Granity (sign posted off the main road) on a historical site, being coke ovens built early 1900's. We are located in two buildings.
The first is a Nissan hut, which used to be a store for Solid Energy. Inside the Nissin hut we have a variety of displays. Most of the photographs of the area are here on the walls. The photographs range from Granity to Seddonville, including Stockton and Millerton. We have several cubicles with displays including: a bar, with associated memorabilia, a sewing room, kitchen, radios and record players, cameras and equipment, a school room all set out and bassinets and prams. Also in this room are other displays of pianos and assorted items.
The other room consists of mining and saw milling photos and displays plus several working stationary engines related to mining. We also have other machinery and equipment on display. Also in this room are the coke ovens, which are classified as historical. We have a coal display consisting of an incline and wagons, including a restored post office mail wagon.
Are you responsible for Northern Buller Museum?
You can claim this venue to manage this listing's details.