Old Cromwell Town Historic Precinct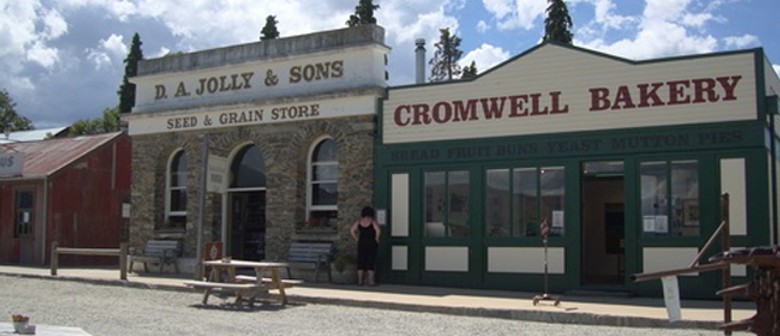 Phone
When the Clyde Dam was completed in 1992, the valley behind it was flooded to create Lake Dunstan. As a result, the original site of Cromwell's historic business district at the junction of the Kawarau and Clutha Rivers now lies at the bottom of the lake.
Before the lake was created, many of the town centre's historic buildings were painstakingly removed to higher ground by dedicated volunteers. Others that could not be moved were faithfully reconstructed. Stone-by-stone and plank-by-plank, local craftsmen made sure that Old Cromwell would live on.
Visitors can wander through the historic precinct to inspect buildings from 1860 to 1900 that reflect the town's gold mining and pioneering past. These include the London House Stables, Captain Barry's cottage, the Cobb & Co Store, Belfast Store and Jolly's Seed & Grain Store. In front of the restored town centre, a wharf provides a convenient departure point for tours of Lake Dunstan aboard a beautifully restored 1929 wooden motor launch.
Each Sunday from 9am – 1pm through the summer months you will find a wonderful selection of local produce on display and for sale at the Farmers Market.
Are you responsible for Old Cromwell Town Historic Precinct?
You can claim this venue to manage this listing's details.
Past events at Old Cromwell Town Historic Precinct