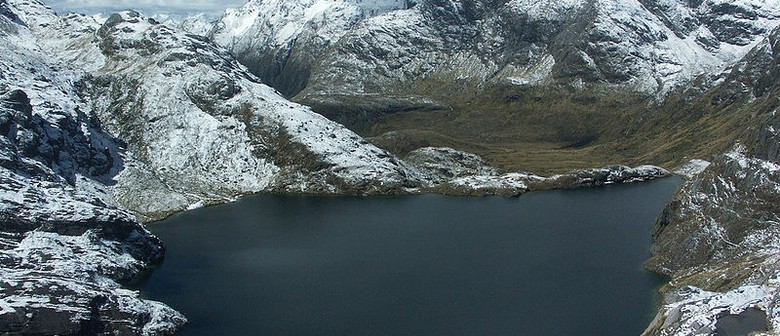 The Routeburn Track traverses 32 kilometres of Mount Aspiring and Fiordland National Parks, part of Te Wāhipounamu – South West New Zealand World Heritage Area and is administered by the Department of Conservation on behalf of the New Zealand public.
Located in the southwest of the South Island the track extends between the head of Lake Wakatipu and S.H. 94, the Te Anau – Milford Road. The nearest townships of Queenstown, Te Anau and Glenorchy have a full range of accommodation. Shops in Queenstown and Te Anau can cater for all your tramping needs, including equipment hire.
Plan and prepare for a Great Walk/Easy tramping track.
Time: 3 days
Distance: 32 km
Image: Lake Harris after a snowy day. By Zoharby at Wikipedia - Creative Commons license.
Past events at Routeburn Track