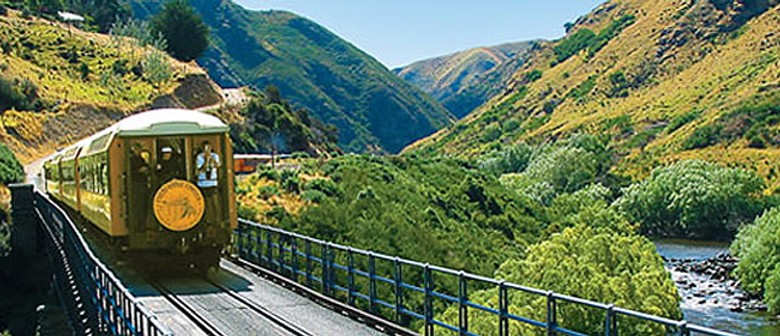 Phone
Website
This Dunedin railway tour features spectacular scenery and impressive viaducts and tunnels dating from 1879.
The tour departs daily from Dunedin Railway Station and goes through to the scenic and historic Taieri River Gorge. Live commentary and sightseeing stops are included. There is an optional coach connection to Queenstown.
Are you responsible for Taieri Gorge Railway?
You can claim this venue to manage this listing's details.
Post a comment
We need your Help to Save This Kiwi Icon ! So can you Please have a Look @ this Web Site www.motorsportevents.co.nz <> also we can be found on Facebook "Saving The Kingston Flyer Railway" <or> Twitter "Steamingmadd" Can you please pass this on to as many as you can for them to do the same Thanks Karl Barkley Email : karlsouthern-f-locotrust@hotmail.com