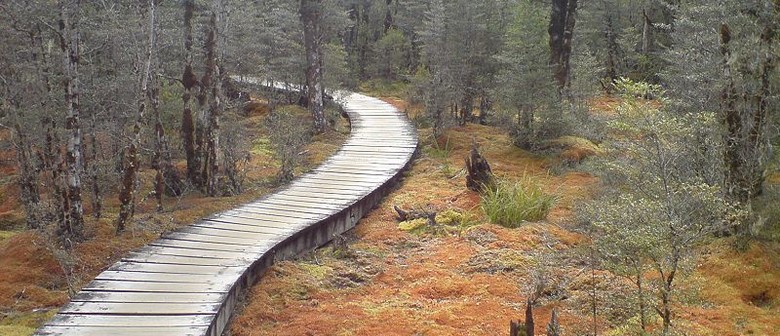 The Milford Track is New Zealand's most popular hiking track and is one of the most famous walking tracks in the world. It is located in amidst stunning mountain scenery and temperate rain forest in Fiordland National Park.
The track covers a distance of 53.5 km starting at the head of Lake Te Anau and finishing in the Milford Sound. Along the track are the Sutherland Falls, which are listed as the tallest waterfall in NZ.
Due to its popularity, the Milford Track is one of the most highly regulated tracks in the world. During the summer peak season (late October to late April), a maximum of 90 walkers can start the trail per day (40 Independent, and 50 Guided). Usually these 90 places are booked out for many months in advance.
Walkers on a guided tour stay in lodges owned and operated by Tourism Milford Ltd. These lodges have facilities such as hot showers, catered meals, beds, electric lights, etc. Guided trampers need only bring clothing, toiletries, their sheets, and lunch while on the trail.
For independent walkers there are a number of huts maintained by the Department of Conservation. The huts have basic facilities including bunk areas, restrooms, and cooking facilities, walkers they have to carry their own equipment and food.
The track is administered by the Department of Conservation and is part of the Te Wāhipounamu, the South West New Zealand World Heritage Area.