Run for Your Freak'n Life 2019
833 Kingseat Road, Karaka, Auckland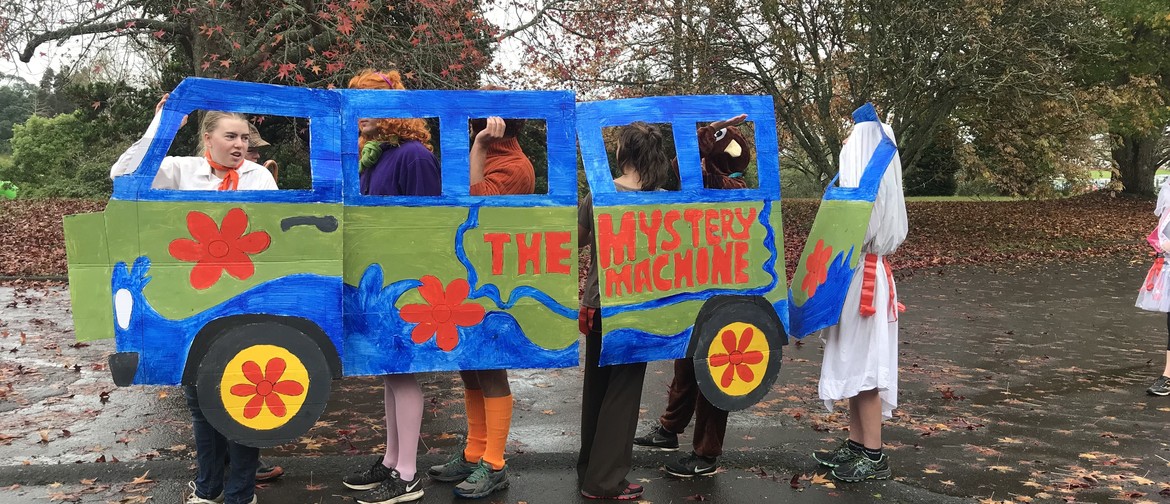 Tour
Restrictions
Websites
Listed by
Run For Your Freak'n Life is back for 2019!!
Run for your Freak'n Life is a first-of-its-kind in New Zealand event, one part 5K, one part obstacle course, one part escaping the clutches of zombies – and all parts are awesome.
Before the race, you will be given a flag belt, just like the childhood game of flag football. These flags represent your vigour. The zombies want to take your flags and thus your vigour and maybe eat your brains. If you lose all your vigour flags, you die. And the zombies win. If you are unable to complete an obstacle, you need to surrender 1 of your flags.
There will be a start line, and a finish line, but what happens in between is up to you.
"Run for your Freak'n Life" will be held at Spookers Haunted Attraction Scream Park on Saturday 11th May 2019. Spookers is located in the grounds of the old Kingseat Psychiatric Hospital and has over 40 acres at its disposal.
The 5km course will include parts of the Kingseat grounds, Spookers 'Woods' attraction, and areas of neglected zombie infested paddocks and scrub.
Throughout the 5K obstacle race, there will be over 20 man-made and natural obstacles for you to conquer. Competitors may choose not to complete an obstacle, but any runner who skips an obstacle will need to give up a flag.
Our hand-selected zombies are the best of the worst from Spookers Haunted Attraction Scream Park. They are trained professionals with many years of serious experience. Spookers' zombies have a goal; to chase you down and snatch your vigour flags until you are dead. Zombies will not physically touch the competitors other than trying to get a vigour flag.
We will be feeding our zombies before the race, to give them strength to last the day, so what you need is cunning, speed, and lightning agility.
There will be more than 20 horrifying obstacles that will be physically challenging, but not without a solution. They may include getting down and dirty, climbing, crawling and generally getting your vigour slammed. The ever threatening zombies at the obstacles will be urging you on to do more than you ever thought physically possible.
Competitors must be at least 13 years old by race day in order to participate.
For more information contact us on info@runforyourfreaknlife.com.
Post a comment
Did you go to this event? Tell the community what you thought about it by posting your comments here!