This event's been cancelled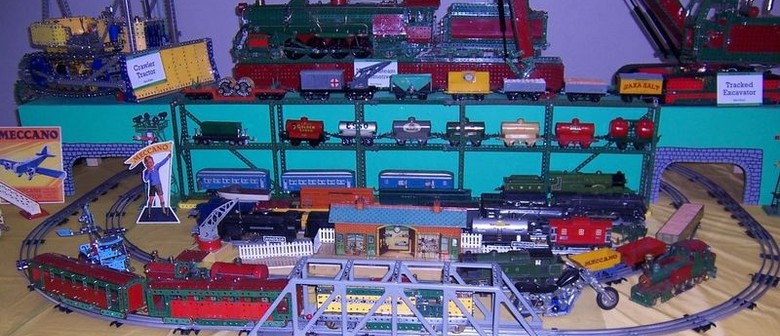 .Meccano Models, Hornby & Lego Electric Trains Toy Display.
"Model Displays and activities for all ages".
The Christchurch Meccano Club are holding a Meccano Model & Toy Display over the Easter weekend of 2020.
Meccano Club members will be displaying a comprehensive selection of Meccano Models, ranging from the "Hands-On Have-A-Go" models through to highly complex and electronically controlled models such as Cranes, Trains, Spirograph's and assorted remote-controlled vehicles.
- Electric and Wind-Up Hornby O Gauge Trains
- Lego Electric Trains
- Hornby Dinky Toys
- A selection of Model Steam Engines will also be operating with compressed air.
- Historical Meccano Sets and memorabilia dating from the early 1900`s through to the 1970`s.
Always popular and great fun for the younger folk is the supervised "Hands-On Build & Play" model building tables with the Club supplied Torro Construction Sets.
Tickets into the Meccano & Toy Display are at the door, with eft-pos available.
For any further details please contact either:
Christchurch Meccano Club President: Neil Pluck - 0276684168 or
Christchurch Meccano Club Secretary: Roland Jaspers - 0210647331