This event's been cancelled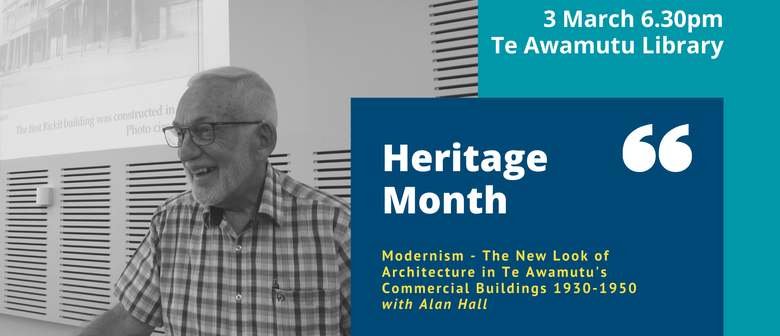 When:
Wed 3 Mar 2021, 6:30pm–7:30pm
Following on from the Art Deco style of the 1920s, Te Awamutu experienced a boom in new and innovative building technologies in the 1930s-50s.
Glass, reinforced concrete and the concept that "form should follow function" are reflected in many of Te Awamutu's iconic buildings.
This free talk is presented by Alan Hall and follows on from his New wine in Old Bottles talk in February 2020 which looked at the development of the CBD and Te Awamutu's older buildings.
This talk will be of benefit for anyone undertaking the Te Awamutu Central Heritage Walk.