Pranic Applications Level One
17 Reynolds Drive, Hamilton, Waikato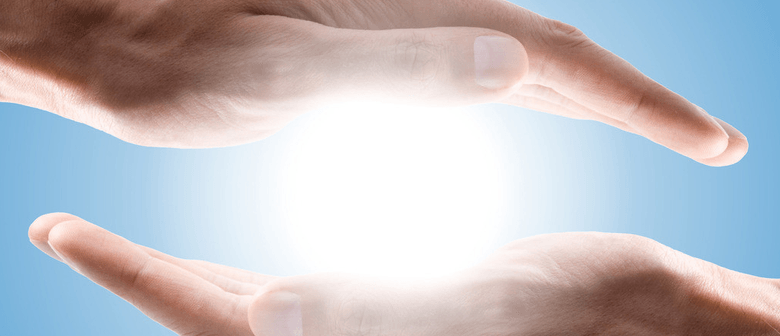 Restrictions
Website
Listed by
Pranic Applications is a non-touch technique working on health and many life aspects.
The course is certificated and students work together in a class situation.
By attending the course you will have access to many valuable techniques that are helping in many situations.
What happens when you hurt yourself, have a cough or cold, toothache, lack energy, and other health mishaps? This is where the applications are very useful to apply.
Participants will learn how to see and feel the different auric fields that surround us.
Learn how to scan for blockages in the body, food compatibilities and many other areas that can be useful in life using the scanning technique.
How to apply fresh prana (life force energy) to areas that need it and to stabilise the energy to stay in place.
Do you breathe correctly? Or have trouble with breathing? Techniques will help in this area.
Self and distant healings, both of which can be very useful if one happens to become sick. Knowing what to do in these situations and dealing with it immediately can be a huge bonus.
Easy to follow and use are protocols that are set in place for many conditions, such as headaches, migraines, muscular pains, burns, stings, ear, nose and throat problems, colds, coughs, joint pains, diabetes, respiratory issues and many other ailments to numerous to name.
Many attend the course to be able to have the techniques to take care of oneself and to be able to extend healing anywhere around the world.
You are welcome to register and do the same.
Registration forms are available by emailing Faye on rainbows432@hotmail.com or phone 0272797322.
Testimonials from previous students:
I came to this course with deep emotional problems, negative mind and my body completely in pain. After the two days of doing this pranic application course it felt like every burden that I was carrying was disappearing quickly. My outlook on life and my mental clarity looks promising. I am so happy. It feels like I can breathe and I'm so excited about my future. Thank you, Faye, for everything.
I have found this course as an opener. Teaching and presentation were beyond my imagination. The positive approach gave me encouragement and wish to learn more. Now I find myself equipped with new knowledge and ability to serve others and improve my personal life. The whole 2 days were comfortable, happy and laughter. Congratulations Faye.
I don't know where to start, what to write, I am feeling immense energy around me that's full of love. Faye's teaching style is amazing. She made the course very enjoyable and by the end of our second day I am feeling a little package of confident energy. I can't thank Faye enough for whatever she has done for me and my family as a healer, but now as my teacher she has re-quipped me with best ways to move forward. Thanks, and love, Faye.
This course opened my eyes and myself up to the possibilities of healing, and made me realise that I could heal. The doubts that I had initially are now gone. Faye's guidance has helped me to see and feel what I could do to help others and myself. I am grateful for this opportunity and feel very humbled that I could participate in this course. Thanks Faye, for opening me up to Pranic Apps, and giving me the confidence to at least heal myself and my family. Would recommend this course to everyone.
I'm more awake and aware of pranic applications and my ability to help heal people. I think everyone should do this course. With more people doing this course the world be a better place. Love to everyone. And thankyou very much Faye for your teachings, I feel awesome.
Why not join others and learn the techniques for yourself and others that may need your help.
My passion is to share and help others.
Post a comment
Did you go to this event? Tell the community what you thought about it by posting your comments here!