Logo
Our logo is the most recognisable element of our identity so it's vital that it's always applied consistently wherever it appears. The following shows how the logo should be used on various backgrounds.

Logo on white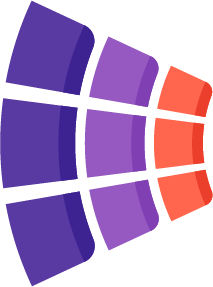 Logo mark only

Logo mono white

Logo on light background

Logo on dark background

Logo mono black

Powered By Logo on white

Powered By Logo on white
---
Logo Sizing
Our logo needs room to breathe. A minimum clearspace is required around the logo as defined by the 'X' value. In print applications our logo can be scaled down to a minimum width of 35mm. For on-screen viewing a width of 120 pixels is the minimum application size..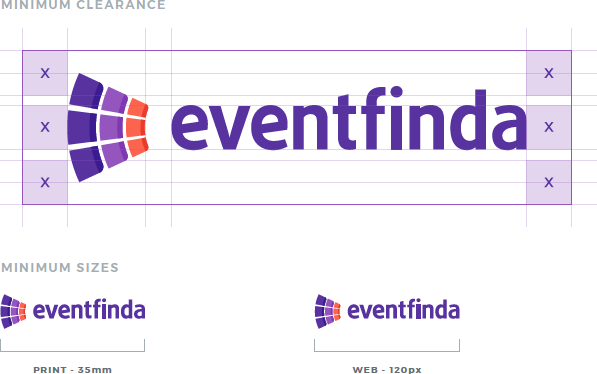 ---
Incorrect Logo Usage
Care should be taken not to modify, distort, embellish or incorrectly apply our logo.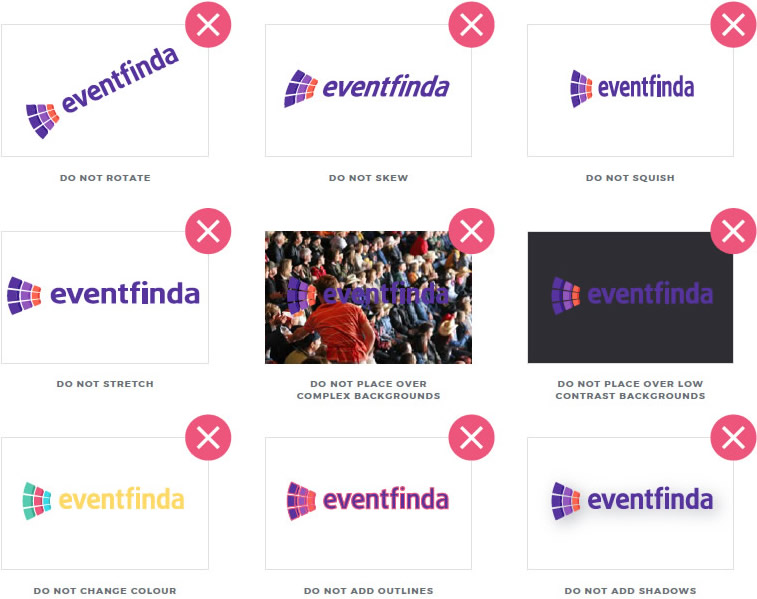 ---
Application with Partner logos
At times it's necessary to include a partner or subsidiary logo with our logo. The size relationship should follow the same method as the previous spacing rules.
---
Primary Colours
Our primary brand colours – purple, violet and orange, combine to reinforce the Eventfinda identity.
Eventfinda Purple
C 88 M 100 Y 0 K 0
#5939A3
PMS 2104 C
C 88 M 100 Y 0 K 30
#422A80
PMS 2745 C
Eventfinda Violet
C 55 M 75 Y 0 K 0
#9659C2
PMS 2083 C
C 70 M 90 Y 0 K 00
#7A4A95
PMS 268 C
Eventfinda Orange
C 0 M 75 Y 80 K 0
#FF664D
PMS 1645 C
C 0 M 90 Y 95 K 0
#E73E2A
PMS 172 C
---
Buy Tickets Button
Use our Buy Tickets button for your online advertisements.