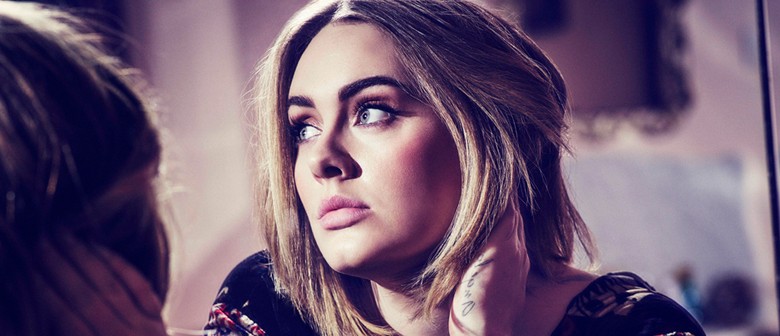 Singer Adele is a Grammy Award-winning artist whose throwback, soulful sound has made her an international success.
Adele was born in north London, England, on May 5, 1988. A huge fan of Etta James and Ella Fitzgerald as a child, Adele was a music fiend beginning at the age of 3. She attended the BRIT School, a free school for the performing arts. Her first two albums, 19 and 21, earned her critical success and a level of commercial viability on par with the Beatles and Bob Marley.
Adele's debut album, 19, which is named for the singer's age when she began recording it, hit record stores in early 2008. Led by two popular lead singles, "Hometown Glory" and "Chasing Pavements," the record rocketed Adele to fame.
Released in the United States through Columbia Records, 19 resonated with American audiences, much like it had with British music listeners. Adele cemented her commercial success with an appearance in October 2008 on Saturday Night Live. At the taping of the show, the album was ranked No. 40 on iTunes. Less than 24 hours later, it was No. 1.
At the 2009 Grammy awards, Adele took home Best New Artist. Also, the album earned the singer the distinction of being named the "Sound of 2008" by the BBC. That same year, she earned the Critics' Choice prize at the BRIT Awards.
Her much-anticipated follow-up album, 21, again named for her age when she recorded it, did not disappoint upon its release in early 2011. Tapping even deeper into Adele's appreciation for classic American R&B and jazz, the record was a monster hit, selling 352,000 copies within its first week.
Anchored by hits like "Rolling in the Deep" and "Someone Like You," 21 placed Adele in rarified air. In February 2011, she found herself with two top-five singles and a pair of top-five albums in the same week, the first artist since the Beatles in 1964 to achieve that milestone. Adele also broke the solo female artist record for staying at No. 1 for 11 weeks.
In 2012, Adele swept the Grammy Awards, taking home six wins, including Album of the Year. "This record is inspired by something that is really normal and everyone's been through it—just a rubbish relationship," she said at the Grammy ceremony. In 2013, Adele won her seventh Grammy (best pop solo performance) for her hit single "Set Fire to the Rain." That same year, the singer won an Academy Award for best original song for "Skyfall," the theme song for the 2013 James Bond film of the same name. She also won a Golden Globe Award for the song.
Coupled with the success is Adele's own maturity and ability to avoid the same kind of fame-induced pitfalls that plagued the late Amy Winehouse. Adele, whose larger, curvier body bucks the trend of most Top 40 celebs, is also supremely confident not just in her talent, but also in her looks. "I've seen people where it rules their lives, you know, who want to be thinner or have bigger boobs, and how it wears them down," she told Vogue magazine in 2011. "And I just don't want that in my life."
On October 22, 2015, Adele announced that she would release her third album, 25, on November 20. She posted the album cover on Instagram, and said of her first album in almost five years: "My last record was a break-up record, and if I had to label this one, I would call it a make-up record. Making up for lost time. Making up for everything I ever did and never did. 25 is about getting to know who I've become without realizing. And I'm sorry it took so long but, you know, life happened."