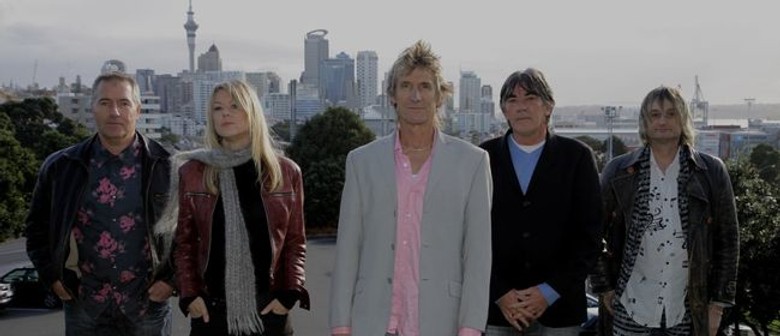 In 1980 the band Dave McArtney and the Pink Flamingos formed out of the ashes of two hugely successful Kiwi Bands, Dragon and Hello Sailor.
The bands debut album in 1981 took every major award at the NZ music awards and became a big summer hit later that year. The Flamingos tour over that summer was a box office triumph. After 2 more albums, an EP and a switch from Polygram to CBS with 'The Catch' album in 1984, the band went their separate ways, when Dave decided to pursue a solo career in the UK and Europe.

Dave, apart from recent success with his song 'Gutter Black' as the theme tune for the hugely successful TV series 'Outrageous Fortune', is probably best known for his solo career as one of the country's most prominent singer-songwriters throughout the eighties with the Pink Flamingos, formed with the late Paul Hewson of Dragon fame – and also as guitarist and co-songwriter with Graham Brazier in the legendary Ponsonby band Hello Sailor. This band, with all original members, is still active in the music industry today and is currently writing and recording material for a new album.
Dave, twice nominated for the APRA Silver Scroll (1981 & 1995) and 5 awards at the 1981 Recording Industry Awards, for the album Dave McArtney and the Pink Flamingos, including Group of the Year, Album of the Year and Best Male vocalist. The Pink Flamingos with Dave McArtney back in the frontline have now reformed.