Robinhood Stars Season 2022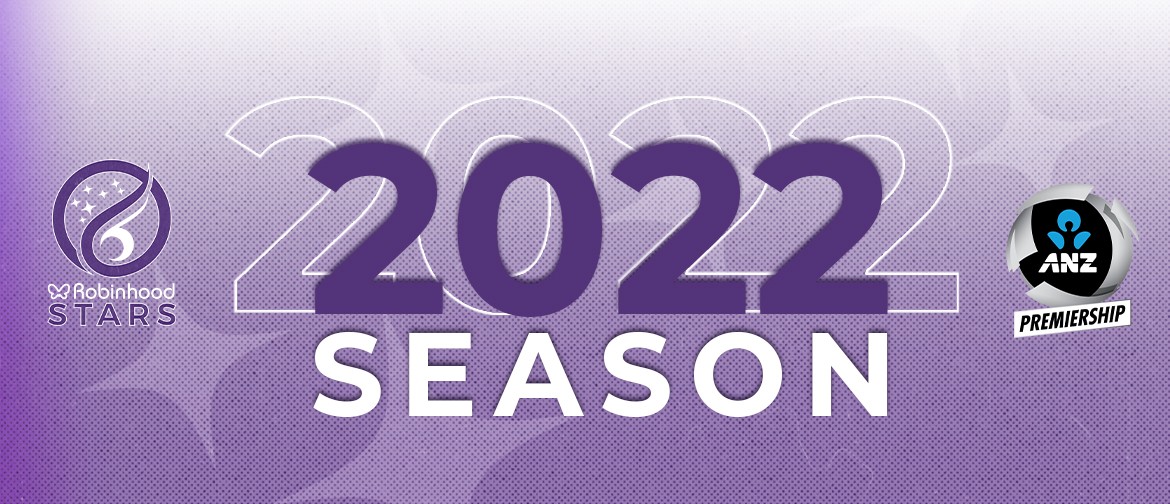 The 2022 ANZ Premiership returns March 2022 and it's set to be better than ever. After a huge and fiercely 2021 contested season which thankfully avoided any disruption the team are excited to return and take things up a notch.
The team has maintained the majority of their exciting line up of players including Silver Ferns Maia Wilson, Gina Crampton and Jamie Hume and former Silver Fern Anna Harrison. Joining them are returning 2021 members, Mila Reuelu-Buchanan, Lisa Mather, Elle Temu and Amorangi Malesala. They are delighted to welcome back former Stars player and former Silver Fern, Kayla Cullen who returns from maternity leave and Holly Fowler who puts on the purple dress again after a two year stint with the Splice Construction Magic. Kiri Wills returns for a 4th season with the aim of taking this experienced and exciting team all the way to the final.
Come and join us on our 2022 ANZ Premiership journey and fill the stands with our loyal #purplearmy. We have 6 home games which includes two double headers! You don't want to miss netball at its best. First home game Monday 14 March – see you there!