Spring Fling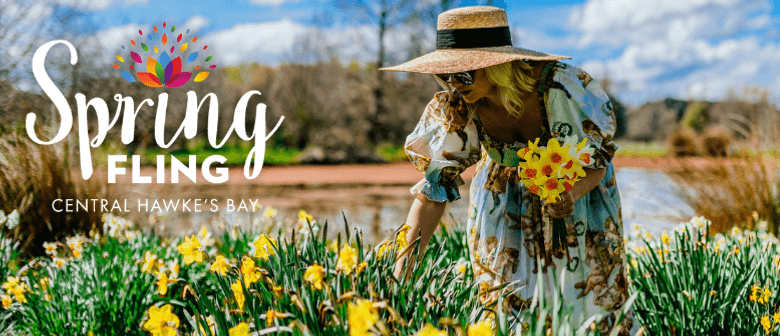 Welcome to Central Hawke's Bay's Spring Fling. The Spring Fling is a series of standout events throughout September and October capturing the essence of spring time in Central Hawke's Bay!
Spring is a stunning time of year in Central Hawke's Bay and this year's Spring Fling is a wonderful showcase of the region with gorgeous events at our historic homesteads, stunning coastal walks, boutique markets and the beautiful Tukituki Trails.
There are several free events within the Spring Fling and some do require bookings, so please check the event information carefully.
Workshop registrations take place in the ticketing process once you have selected your event session.
For assistance with information, bookings and tickets, please feel free to contact the Central Hawke's Bay Springfling Co-ordinator, email info@thespringfling.co.nz
LOCATIONS
Spring Fling events are held all over Central Hawke's Bay, please check the event details and locations page carefully for details.
ACCOMMODATION
Why not make a weekend of it and stay in one of Central Hawke's Bay's fantastic accommodation providers.
Ashcott Homestead
Fergusson's Motor Lodge
Gwavas Garden & Homestead
Ludlow Farmstay Bed and Breakfast
Mangarara Eco Lodge
River Park Event Centre
The Park Lodge
Thornton Lodge Motel
Wallingford Homestead
DINING IN CENTRAL HAWKE'S BAY
There are plenty of great places to grab a bite to eat or sample some local wines, check out the options here.
SHOP 'TIL YOU DROP
Discover a range of boutique shopping options in Central Hawke's Bay as you wander our townships.Find a local directory here.