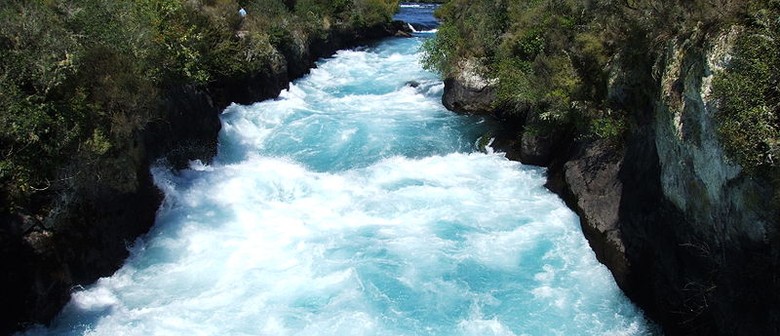 Website
The Māori word 'huka' means 'foam', and this is a most appropriate description for the dramatic rapids that shape the largest falls on the Waikato River.
The falls are located near Taupo in the central North Island at a point where the river, normally 100-metres wide, is channelled through a mere 20-metre-wide chute and then out over a 20-metre drop. Every second, Huka Falls is flushed with 250,000 cubic metres of water. The pressure shoots the water out over 8 metres and and down into a beautifully coloured pool.
When viewing the falls, you can choose to watch from a pedestrian bridge, take a guided tour, or experience the river first hand on the Huka Jet Boat.
The falls are a popular tourist destination and are easily accessed from State Highway One.
Image credit: Wikipedia user Antilived
Are you responsible for Huka Falls?
You can claim this venue to manage this listing's details.