This event's been cancelled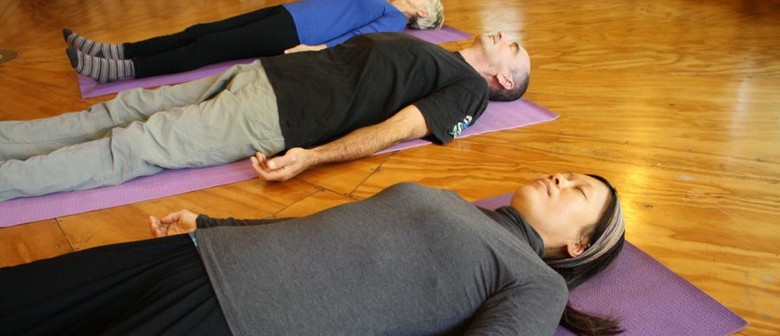 When:
Thu 16 Apr 2020, 10:00am–8:00pm
Fri 17 Apr 2020, 7:00am–8:00pm
Sat 18 Apr 2020, 7:00am–8:00pm
Sun 19 Apr 2020, 7:00am–8:00pm
Mon 20 Apr 2020, 7:00am–8:00pm
Tue 21 Apr 2020, 7:00am–11:00am
Where: Anahata Yoga Retreat,

727 Bird Road, Bird's Clearing, Takaka, Golden Bay, New Zealand, Golden Bay, Nelson / Tasman
Ticket Information:
Full Price (Shared Accommodation):

$745.00

Full Price (Camping):

$715.00

Additional fees may apply
Websites:
A yogic immersion into Yoga Nidra, Basic Breathing Methods & Restorative Yoga focused on relaxation techniques. Explore tools to systematically address the tensions in the body, mind and emotions to induce a deep state of relaxation.
Yoga Nidra, Basic Breathing Methods and Restorative Yoga are key practices to equip yoga aspirants with yogic skills and techniques for self support. These methods will assist in the release of deep muscular, mental and emotional tension, inducing calmness and clarity for a range of life and health situations.
In this retreat you will experience and learn about the practices of Yoga Nidra and Restorative Yoga with time for self-study and personal reflection or simply to enjoy a walk in our neighbouring Abel Tasman National Park.
- Yoga practices for your own health
- Breath and the link with relaxation theory
- Yoga lifestyle
- SWAN practice
- Restorative Hatha Yoga, breathing practices, Yoga Nidra, Meditation, Mantra Meditation
- Understanding the techniques of Yoga Nidra & Restorative Yoga from a practical and theoretical point of view
- Option for deep theory sessions including the science behind the techniques
For full retreat details, including early bird options, please see our website listing.