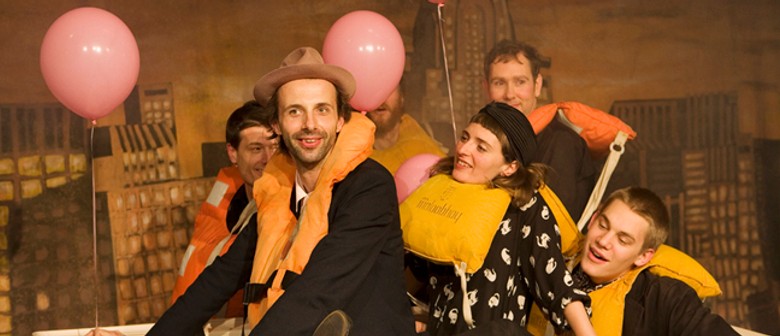 Florian Habicht was born in Berlin, Germany, in 1975, son of acclaimed sixties photographer Frank Habicht. In 1982 the family relocated to Paihia in the Bay of Islands.
After leaving high school Habicht went to Elam School of Fine Arts, University of Auckland, initially studying photography before concentrating on film making, graduating in 1998. While there he began making "oddball, slightly surreal love stories", the most ambitious of which was the 66-minute 'Leibestraume - The Absurd Dreams of Killer Ray' released in 2000.
His breakthrough was the 2003 digital feature 'Woodenhead'; a dramatic, surreal musical fairytale about a young man journeying through a mythical far north landscape. Going against convention he recorded the entire soundtrack (dialogue and music) first and then shot footage to match.
'Woodenhead' screened at a number of international festivals and won Habicht the accolade of 2004 SPADA New Filmmaker of the Year. He attended the Binger Institute Filmlab in Amsterdam where he developed the as yet unfilmed feature script 'Permissive Paradise', a fantastical story base on his father's life in London sixties.
Habicht's next film was the documentary 'Kaikohe Demolition' (2004), a look at participants in Kaikohe's demolition derby. It won Best Digital Feature at the New Zealand Screen Awards. In 2009 Habicht released 'Land of the Long White Cloud', another Northland documentary, set entirely on 90 Mile Beach and a Far North pub during the worlds largest Snapper fishing contest.
In 2008 Habicht completed the hybrid-documentary 'Rubbings from a Live Man', a documentary based on the life of Warwick Broadhead in which Broadhead retells his life story and plays most of the characters in it. Also in 2008 Habicht was named as the inaugural recipient of the New Zealand Arts Foundation Harriet Friedlander Residency.
The residency gave him a year in New York and he moved there after the release of 'Land of the Long White Cloud'. While in New York Habicht created the film 'Love Story' (2011), part memoir of NYC, part comedy, part romance, part documentary, and part film about film making. Habicht has called it "the most personal film I've made". It was awarded Best Director, Best Editing and Best Feature Film and the 2011 Aotearoa Film & Television Awards.
- images courtesy of www.picturesforanna.com
Past events by Florian Habicht