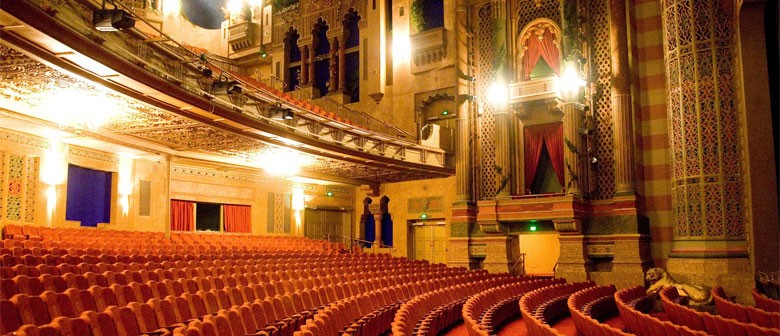 Phone
Websites
The Civic was first opened on 20 December 1929 and is one of only seven surviving atmospheric theatres in the world.
The Civic was originally built as a picture theatre for the people of Auckland and was the pride of Auckland for many years. After a $42 million restoration The Civic was lovingly restored to its former glory in 2000.
The interior of The Civic is famous for its domed ceiling of stars. It is, in fact, a flat ceiling cleverly painted to resemble a dome, with thousands of lights as the 'stars'. The 'night sky' is a representation of a Southern Hemisphere sky at 10.00pm on an April evening.
The design style of The Civic is of a Moorish garden at night, with turrets, minarets, spires and tiled roofs and, of course, the famous Abyssinian Panthers.
The Civic seats 2,378 people.
Subject to availability The Civic is also able to be booked for gala dinners, ceremonies and corporate events.
www.aucklandconventions.co.nz
The Civic is a Regional Facilities Auckland (RFA) venue.