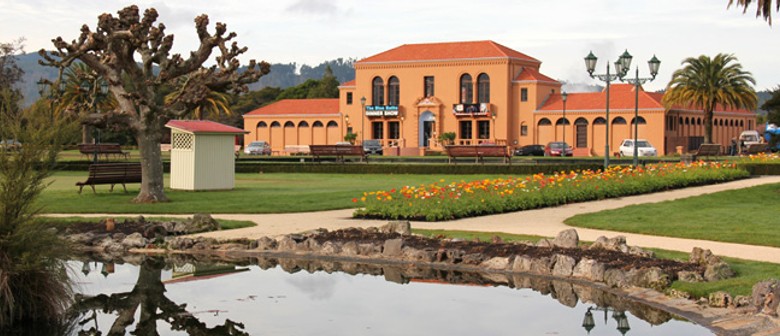 Website
Set in the tranquil beauty of Rotorua's Government Gardens, the famous Spanish Mission-style Blue Baths were built in 1933 and operated as a public Bath House until 1982.
After a period of closure of 17 years the abandoned and dilapidated baths were lovingly restored to their former glory in 1999... allowing glamour and style to reign at The Blue Baths once more.
An elegant foyer leads to a sparkling sapphire blue pool (the former juvenile pool), classic Tearoom, expansive Lido Lounge and heritage gallery... all of which offer endless possibilities for functions large or small.
Past events at The Blue Baths