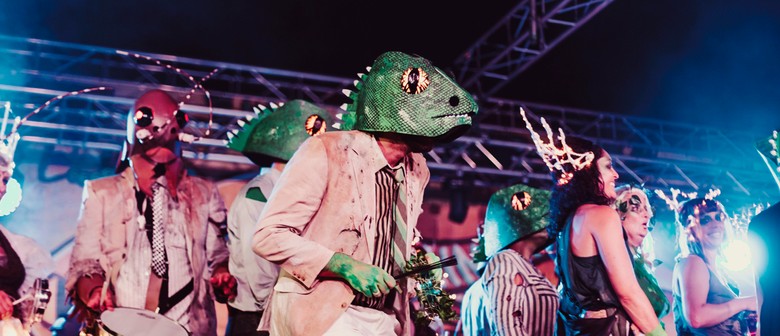 Phone
Website
Amenities
Carpark
Wheelchair Access
Toilets
Food Available
New Zealand's most creative and diverse street festival, a creative playground blurring lines between audience & performer.
CubaDupa celebrates the vibrancy and unique creative spirit of Wellington against the backdrop of the Cuba Street precinct, and is set for the last weekend of summer; the 27th and 28th March 2021.
This free, family friendly event, boasts over 19 hours of curated entertainment spanning the genres and creative mediums, and has become synonymous with colour, character, costume and a weekend at which Wellingtonians feel free to bring out their wild side. Here at CubaDupa we stand for the extraordinary and are proud to host the ultimate platform of transformation, discovery, innovation and extraordinary cultural experiences in the heart of the Creative Capital.
With previous programmes including street theatre, dance, roving performances, family entertainment, musical genres from opera to Te Reo thrash metal, second line brass to Balkan beats, indie rock to post punk and dozens of parades, as well as visual, kinetic and tactile installations – the festival has become a creative playground that blurs the line between the audience and performer.
Combining artists from local, national and global stages our focus is about enriching the community with artistic excellence. Offering inclusion, participation and artistic exploration for all, the soul of Cuba St will come to life with 20 stages and creative zones, delivering 470 performances and 20 parades with over 1700 artists from all over Aotearoa; as well as the annual Street Feast which includes over 100 food vendors and licensed areas in the completely pedestrianised Cuba Street Precinct.
CubaDupa is nurtured under the umbrella of Wellington's Creative Capital Arts Trust, a non-profit organisation looking out for the arts and artists alike, also housing the fabulous New Zealand Fringe Festival.