Government Buildings Historic Reserve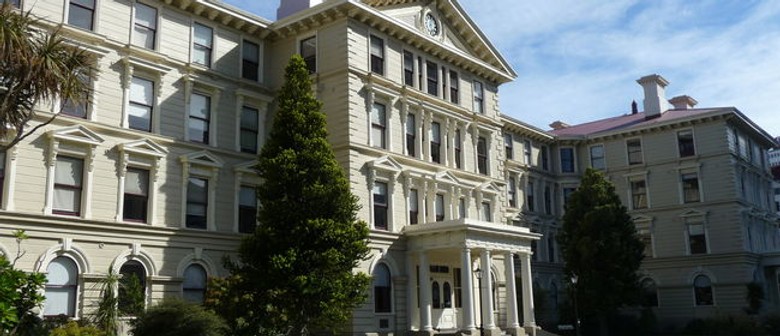 Website
Hours Open
Weekdays:

9am–5pm

Closed on Public Holidays
With imposing facades, sweeping staircases, cast iron fireplaces and kauri clad interiors, the Government Buildings are among the finest examples of New Zealand's architectural heritage. Like many colonial buildings of last century, they were built to resemble an Italian stone palace in an attempt to convey strength and stability in the expanding empire. It is the second largest wooden building in the world, and the imaginative use of kauri, one of New Zealand's premier native timbers, could never be replicated in any present day building because our remaining public kauri forests are under permanent protection.
There is public access to the grounds which feature gardens containing examples of New Zealand's flora, including many rare species.
When Victoria University's School of Law moved into the Government Buildings Historic Reserve in 1995 it re-established a physical relationship that was initiated in Wellington's early days. The MPs responsible for passing the Victoria College Act, 1897 could hardly have anticipated that their creation would one day inhabit the very rooms where law drafting and executive government brought it to life!
Photograph by P. Blaxter
Past events at Government Buildings Historic Reserve