Heartland Hotel Fox Glacier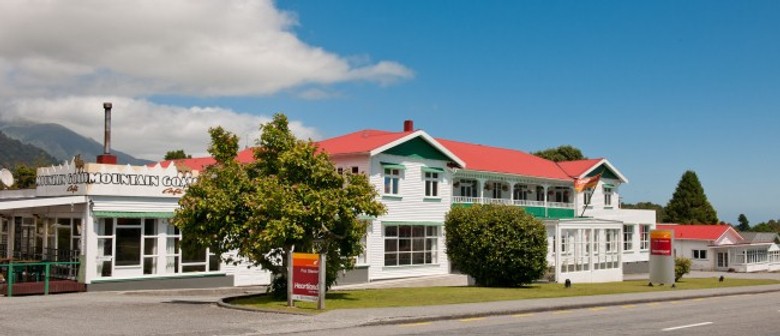 Phone
Website
Conveniently located in Fox Glacier village (population 280), Heartland Hotel Fox Glacier is the perfect 'base camp' for discovering this spectacular area. Have fun exploring the great outdoors by day, then reflect on your adventures each evening as you enjoy our warm hospitality and cosy setting.
The historic Heartland Hotel Fox Glacier originally opened in 1928 and has provided a comfortable bed for the night for more than its fair share of climbers and adventurers from all corners of the world. Restored in 2007, the hotel proudly continues its tradition, with modern comforts.
With the mighty Southern Alps as its backdrop, the hotel offers fantastic rural and mountain views.
Past events at Heartland Hotel Fox Glacier