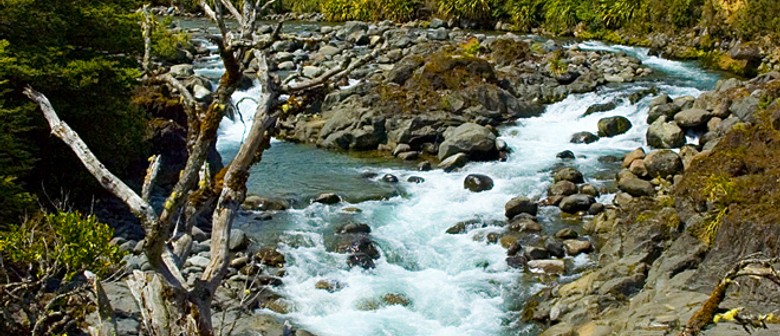 The Tongariro National Park was the fourth National Park established in the world and the first in New Zealand. Its dual World Heritage status recognises the park's cultural and spiritual associations for Maori and its outstanding volcanic features. It has a rich cultural and scientific history.
Tongariro National Park is located in the central North Island of New Zealand. The nearest towns are Turangi, National Park and Ohakune. The park has active and extinct volcanoes, a diverse range of ecosystems and some spectacular landscapes.
There are a range of walks available for all levels of fitness. Winter routes to the mountain summits are suitable for experienced trampers/climbers only. Two of New Zealand's largest ski fields, Whakapapa and Turoa, are located within the park.
Image: Tongariro Mahuia River by James Shook. This file is licensed under Creative Commons Attribution 2.5 License.
Are you responsible for Tongariro National Park?
You can claim this venue to manage this listing's details.
Past events at Tongariro National Park