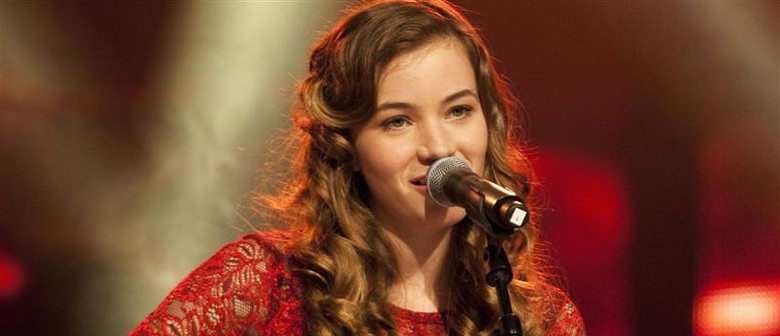 Website
Clara van Wel (born August 5th 1997) is a New Zealand singer-songwriter, best known for winning series two of New Zealand's Got Talent.
Van Wel was born in England and moved to New Zealand aged seven. She started writing her own songs after receiving a guitar when she was 10 and regularly performed at the Marlborough Farmers' Market. Van Wel enjoyed success in local Marlborough talent shows. In 2010, aged 12, van Wel won Marlborough Got Talent with her self-penned song 'Crocodile Tears', and in 2011, van Wel won Marlborough Stars in Your Eyes, where she performed as Rickie Lee Jones.
In both 2011 and 2012, van Wel won the Marlborough regional final of the Smokefreerockquest school music competition.