Globox Arena, Claudelands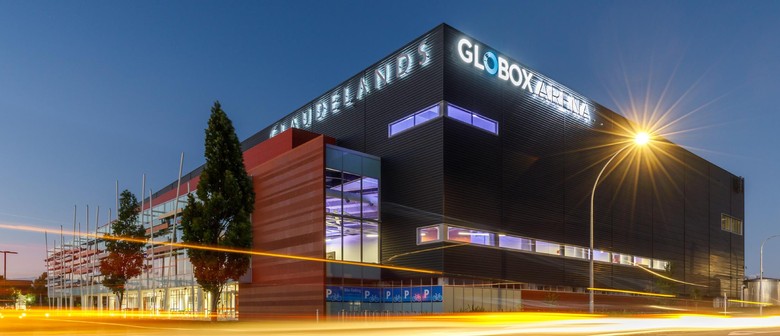 Phone
Phone
Website
Amenities
Carpark
Box Office
Wheelchair Access
Toilets
Food Available
Globox Arena, located on site at Claudelands Events Centre, is a stunning 6000-capacity C-shaped arena designed for concerts, live entertainment, international sporting events and large banquets.
The multi-purpose arena has a capacity of 5,000 fully seated or 6,000 or more in a general admission mode. A reduced mode allows promoters the option for a more intimate venue.
Comprehensive back of house facilities include large band/team rooms, individual dressing rooms and a VIP star suite. A number of full-service production offices and green rooms are also available.
For the event goer, an extensive range of retail and corporate hospitality options are available.
Past events at Globox Arena, Claudelands