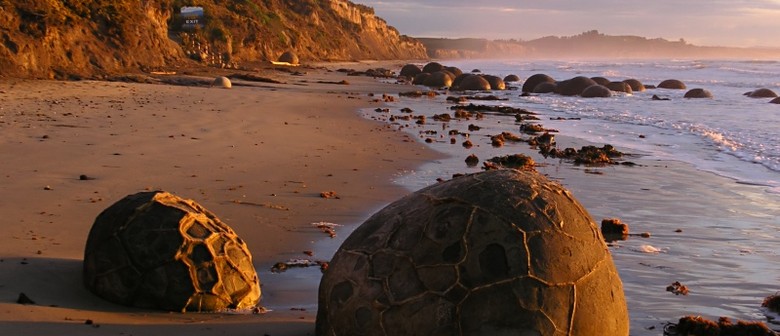 Take a beach walk to the startling Moeraki boulders, 60 million years old and nestled like eggs into the sand along the coastline. The sea is slowly eroding the boulders and uncovering new ones - some are up to 4 metres in circumference.
Image by Karsten Sperling, Wikipedia.
Are you responsible for Moeraki Boulders?
You can claim this venue to manage this listing's details.