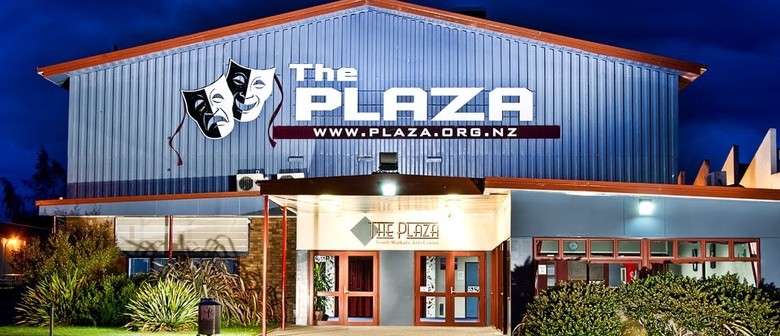 Phone
Fax
Website
Hours Open
Weekdays:

9am–3:30pm

Closed on Public Holidays
Amenities
Carpark
Box Office
Wheelchair Access
Toilets
The Plaza Putaruru is the South Waikato's premium performing arts centre. It is available to hire for small and large events, accommodating 5 to 500 for top performances, conferences, seminars, exhibitions, performances and many more. The facilities include 9 bar fly tower, full wheelchair access, full stage movie screen and amazing acoustics.
The theatre auditorium can comfortably accommodate up to 400 tiered seated patrons, with an additional 100 removable chairs on the floor to allow when removed 260m2 clear floor space for exhibitions and displays. The stage offers 12.8 x 7 metres with wings and full rear dressing rooms, named The Arthur Fountain Studio. The acoustics must be heard to be believed. The front room of the venue is named The Pavilion and is perfect for small seminars, classroom or boardroom events.
The Plaza Putaruru is run by not-for-profit organisation, The South Waikato Arts Trust and boasts extremely reasonable hire costs. Putaruru is a small town in the Waikato region of New Zealand's North Island. It is on the Oraka River 65 kilometres south-east of Hamilton. The nearby Blue Spring is the current source of about 60% of New Zealand's bottled water. Putaruru is located deep in the heart of the South Waikato District. It is geographically, the centre of the North Island. From Putaruru you can head south to Taupo, west to Waitomo, north to Hamilton or east to Rotorua and Tauranga – all within an hour.
Post a comment
The Plaza is also home to many regular user groups such as: Mah-jong, Fifty Plus Group, RSA, Women's Institute, Ceroc Dance Classes, Zumba Fitness Classes, Indoor Bowling, TOA ARA Martial Arts.