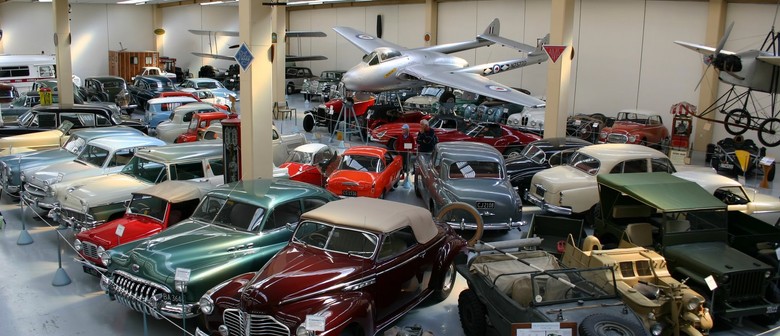 Phone
Website
The most comprehensive privately owned collection of veteran and vintage cars in the southern hemisphere - Marlene Dietrich's Cadillac, a 1915 Stutz Racer, a 1938 Maybach, a gull winged Mercedes Benz, the Chicago Gangsters armour plated limo, etc.
In addition, the collection includes traction engines, motor cycles, cycles and a wide variety of stationary engines, working models and early motoring curios.
The exhibition hall covers over 6,000 square metres over two levels in a purpose built building.
Past events at Southward Car Museum