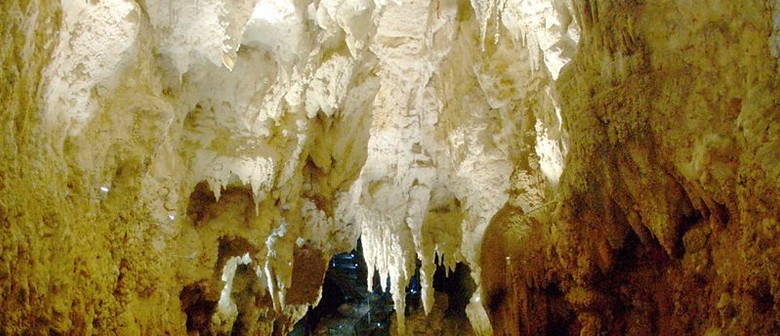 Phone
Waitomo Caves is the village at the centre of a limestone cave system forming a major tourist attraction in the southern Waikato region of the North Island of New Zealand, 17 kilometres north from Te Kuiti and 15 km south from Otorohanga.
Geological activity has created around 300 known limestone caves in the Waitomo region over the last 30 million years.
The most visited part of the cave system is home to the Waitomo glowworm, Arachnocampa luminosa, which is unique to New Zealand.
A number of companies specialise in leading tourists through the caves of the area, from easily accessible areas with hundreds of tourists per day in the peak season, to extreme adventure descents, involving black water rafting, abseiling and rock climbing, into cave systems which are only seen by a few tourists each day.
In the centre of Waitomo Caves Village & 500m from the world famous Waitomo Glowworm Cave, the Waitomo Caves Museum explains how caves and karst (limestone landscapes) are formed, what is found in them, and the general world of speleology (the science of caves).
With so much to offer and so many choices, it's good to know that you can use an official Visitor Information Network Centre. Just look for the i-SITE sign, where our friendly and professional staff will provide you with free information on all activities above and below ground.
We also book activities New Zealand wide.
As an official member of the Visitor Information Network, Waitomo Caves i-SITE Visitor Information Centre provides you with accurate, objective information on all the activities and accommodation available to make your stay in the Waitomo Caves area memorable.
Past events at Waitomo Caves