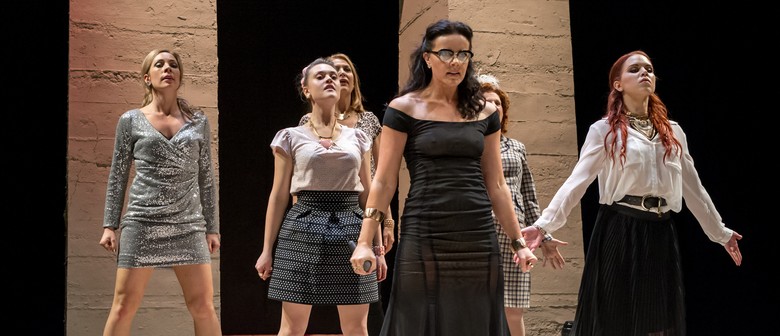 Website
Established in 1992, Auckland Theatre Company is Auckland's premier professional theatre company and one of the leading theatre companies in New Zealand.
The Company presents a mainbill season of seven to eight plays to over 75,000 people from throughout Auckland and the Upper North Island each year. By the end of 2011, Auckland Theatre Company will have presented 126 professional productions.
Currently led by Colin McColl, one of the country's leading theatre directors, the Company employs some of the finest and best loved creative talent in New Zealand including Keisha Castle-Hughes, Lisa Chappell, Stuart Devenie, George Henare, Mark Hadlow, Raymond Hawthorne, Elizabeth Hawthorne, Theresa Healey, Michael Hurst, Robyn Malcolm, Rena Owen and Jennifer Ward-Lealand.
The Company's work is acclaimed by both critics and audiences.
Auckland Theatre Company is one Creative New Zealand's Arts Leadership organisations. It is also one of ten regional amenities considered an essential contributor to the well being of residents in the Auckland region and necessary to make the region a vibrant and attractive place to live in.
The Company takes it's regional and national leadership mandates seriously. Auckland Theatre Companyis the only theatre company in New Zealand with a dedicated Literary Unit. ATC Literary actively nurtures New Zealand playwrights and their work. Auckland Theatre Company supports the development of 10 new New Zealand plays each year.
ATC Education is one of the most highly regarded arts education programmes in New Zealand. Over 7000students from schools throughout the greater Auckland region experience the best of professional theatre in New Zealand annually via the Company's schools matinee programme. ATC Education supports theatre education and training with a focus on curriculum development, literacy and the arts. Activities for schools include the Ambassador programme, school visits, school workshops and teachers' workshops.
The Company recently launched ATC Participate, a full time programme aimed at fostering opportunities for life long learning, engaging with new communities in a meaningful way, and becoming a theatre resource for the Auckland region.
Source: www.atc.co.nz
Past events by Auckland Theatre Company