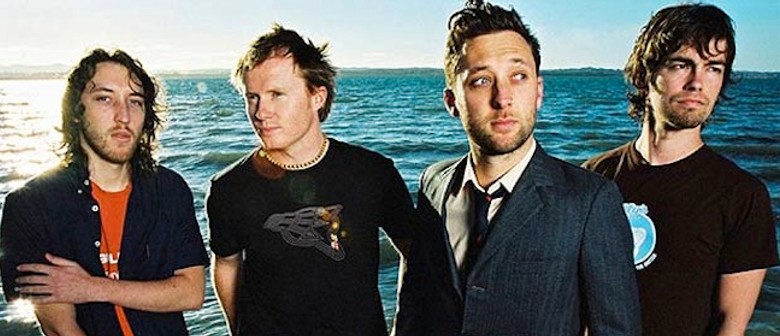 Websites
It's been a long time between drinks, but Goodshirt are back
Goodshirt are brothers Rodney and Murray Fisher, Gareth Thomas, and Mike Beehre. Their first album, Good, was released in 2001 and featured the number one single Sophie, which won single of the year at the 2003 NZ Music Awards. Good spent 7 months in the Top 50 charts, selling more than 25,000 copies. Goodshirt's second album, Fiji Baby, was released in 2004. The title track, Fiji Baby, reached number one in the NZ airplay charts and was nominated for an Apra Silver Scroll in 2004.
The last Goodshirt show was in 2005, New Years Eve, at the Kings Arms in Auckland. The band members moved in different directions after that show. Rodney moved to London to play with Breaks Co-Op and further his solo career. Gareth released a solo album, Lady Alien, and has been playing with Steve Abel and the Chrysalids. Mike and Murray have played with Auckland band Voom and Murray also plays in SideKickNick.
In 2011 Rodney moved back from the UK with his young family, and the band were all living in the same city again. They've been busy working on new material and practising their old ones. Some of their new material made it onto their 2012 EP Skinny Mirror.
- Facebook