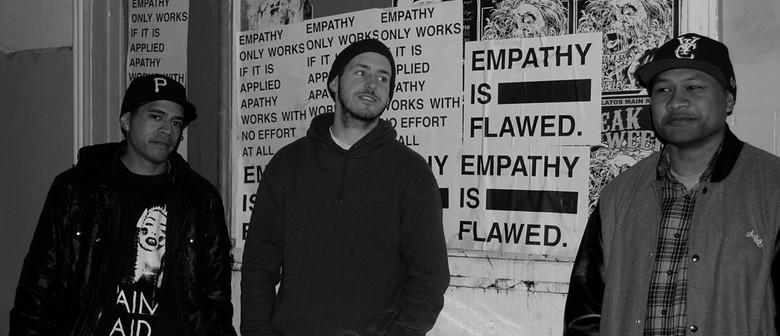 Website
Avondale trio HomeBrew Crew have earned a reputation as one of NZ's quirkiest hip-hop acts, capturing the Kiwi experience with a fresh approach and with humour to the fore.
They may refuse to take themselves seriously but their live performances are full-on affairs - funky and funny! They are making inroads nationwide impressing the right people - hip-hop guru and Rip it Up editor DJ Sir-Vere is a fan - and they also played at Big Day Out 2010. In the same year the HomeBrew Crew were nominated for the 2010 New Zealand Music Awards Critics Choice Prize.
They have a distinct feel-good sound and sincere lyricism that's relevant to New Zealand culture and their live act is so well executed you can barely tell that they have major substance abuse issues.
HomeBrew however refuse to do the same. They have turned down several offers from major record labels to create their own marketing model and cult fan base who respect and admire the honesty of their music and integrity of their independence. They have now officially (since James Brown's tragic passing) become the hardest working group in show biz. Headlining, managing and promoting their own national tour, bankrolling their own video shot by award-winning director Chris Graham, marketing and maintaining their own clothing label 'Young, Gifted And Broke' and all the while making time for family, loved ones and drug related dependencies.