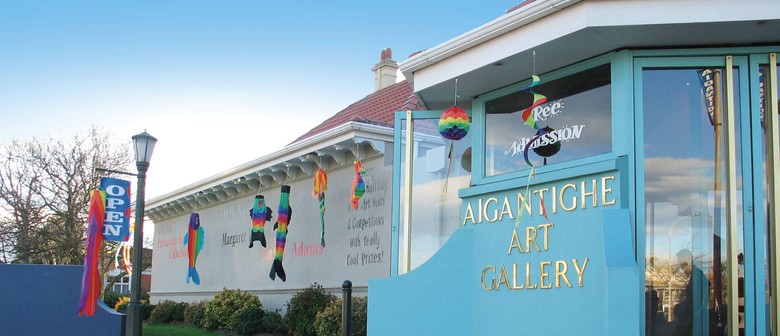 Phone
Hours Open
Tuesday:

10am–4pm

Wednesday:

10am–4pm

Thursday:

10am–4pm

Closed on Public Holidays
The Aigantighe Art Museum (pronounced 'egg and tie') in Timaru, New Zealand is renowned internationally for its collection and innovative exhibition and education programmes. It was founded in 1956 and now holds the South Island's third-largest public art museum collection.
Aigantighe holds New Zealand, Pacific, Asian and European art works from the sixteenth century to the present day. Its British Victorian painting collection is of great significance.
In the modern wing regional, national and international exhibitions are shown.
Aigantighe supports life-long learning and has energetically launched a number of New Zealand art museum 'firsts'. It has an Art Car, living sculptures and historic painting replica dress-ups. Each school holidays new programmes are themed around the exhibitions on show.
The sculpture garden with work by African, Japanese and New Zealand sculptors is always open. The art museum is open Tuesday to Friday 10am - 4pm, weekends 12 noon - 4pm, closed Mondays.
Past events at Aigantighe Art Gallery