Wrights Vineyard & Winery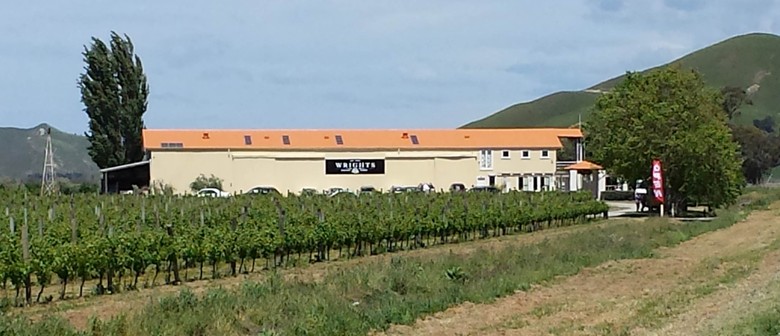 Phone
Phone (Other)
Mobile
Amenities
Carpark
Wheelchair Access
Toilets
Food Available
Guided Tours Available
Gift Shop
Playground
At Wrights Vineyard we work from the grassroots to produce hand crafted boutique wines in an ethical and environmentally friendly way. Our grapes and wines are certified organic and grown using biodynamic techniques. In the winery additives are kept to a minimum, to show case the vintage, wines and terroir of the vineyard.
Our cellar door is now open 7 days, including public holidays, from 10am - 4pm, situated at 1093 Wharerata Road, Manutuke, Gisborne. We offer a range of delicious platters, panini's and fresh baking. We also have coffee, non alcoholic drinks and beer. We often have vertical wine tastings on offer and a wine tasting food match.
Past events at Wrights Vineyard & Winery
Post a comment
We are looking for traveling artists to play at our cellar door during October - March. If you are looking for a venue in Gisborne - please contact us (06) 862 5335.