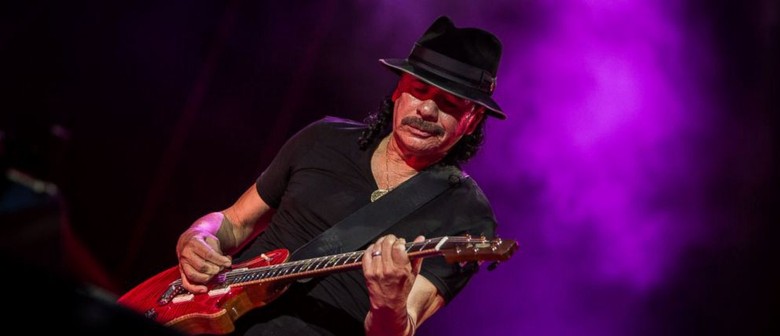 Websites
For forty years and as many albums later, Santana has sold more than 90 million records and reached more than 100 million fans at concerts worldwide. To date, Santana has won ten Grammy Awards, including a record-tying nine for a single project, 1999's Supernatural (including Album of the Year and Record of the Year for "Smooth").
In 1998, the group was ushered into the Rock and Roll Hall of Fame, whose web page on their induction notes, "Guitarist Carlos Santana is one of rock's true virtuosos and guiding lights." Among many other honours, Carlos Santana has also been cited by Rolling Stone as #15 on their list of the "100 Greatest Guitarists of All Time." His newest CD, Guitar Heaven… The Greatest Guitar Classics of All Times (ARISTA) (featuring "While My Guitar Gently Weeps"), was released in late September 2010.
Celebrating this chart debut, Santana joins the ranks of the Rolling Stones as the only musical act in chart history to score at least one Top 10 album in every decade beginning with the 1960s. Guitar Heaven… is Santana's 29th Billboard Top 200 charting release, 12th Top 10 album debut and third Top 10 debut in the past 5 years.