Featherston Booktown Karukatea Festival 2023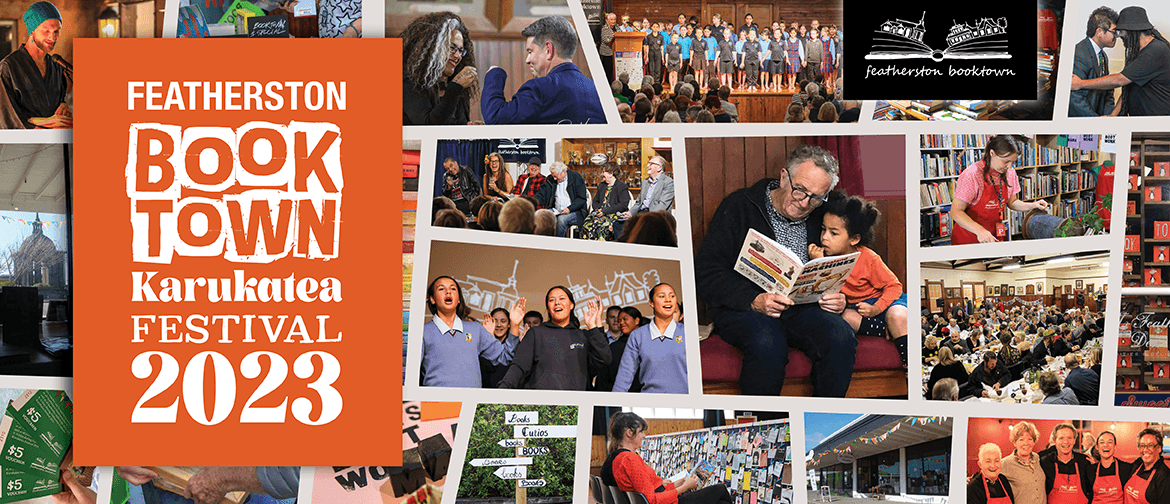 The Featherston Booktown 2023 Karukatea Festival involves 51 events over the second weekend in May 2023. There are also 13 events devoted to the craft of the book and 10 free events for tamariki, which follows on from the Young Readers Programme in schools from 10 - 12 May. Booksellers remain at the heart of the Festival, with 30 attending this year.
Featherston Booktown is Aotearoa New Zealand's most welcoming celebration of the artefact of the book – writing them, designing them, publishing them, illustrating them, printing them, and selling them. Booklovers come from all over the country to experience the wonder and expanding power of books and writers. The whole town of Featherston becomes the venue for the Festival and the entire community welcomes our presenters and writers and makes them feel at home.