Auckland War Memorial Museum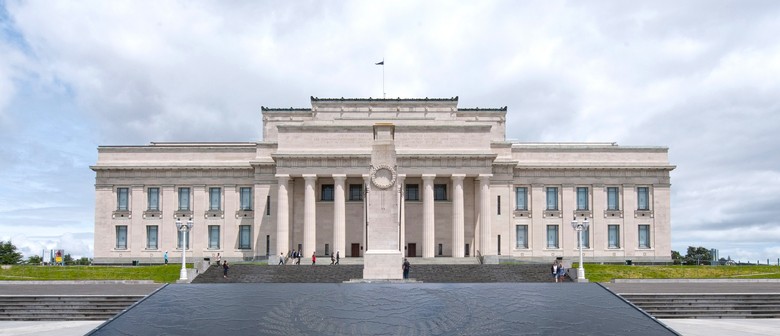 Phone
Hours Open
Monday:

9am–5pm

Tuesday:

9am–8:30pm

Wednesday:

9am–5pm

Closed on Public Holidays
Amenities
Wheelchair Access
Toilets
Food Available
Guided Tours Available
Gift Shop
Carpark
Auckland War Memorial Museum is New Zealand's first museum. Established in 1852 in a two-room farm cottage in the central Auckland suburb of Grafton, Auckland Museum is recognised as holding nationally and internationally significant collections.
The Museum tells the story of New Zealand, its place in the Pacific and its people. The Museum is a war memorial for the province of Auckland and holds one of New Zealand's top three heritage libraries. It has pre-eminent Maori and Pacific collections, significant natural history resources and major social and military history collections, as well as decorative arts and pictorial collections.
Auckland War Memorial Museum stands on the hill known by Maori as Pukekawa. It has occupied this site since 1929 when subscriptions raised by Aucklanders in remembrance of their war dead, enabled the construction of what is considered one of New Zealand's finest heritage buildings.
To this day, Auckland War Memorial Museum is a touchstone of remembrance for families and returned service personnel who wish to honour their loved ones and fallen comrades.
After World War II, the building was extended to encompass war memorials for the over 4,000 Aucklanders who lost their lives in the second world war, and the growing need for space for the Museum's collections. The semicircular extension at the rear of the building was opened in 1960, providing two thirds more floor space and the World War II Hall of Memories which now also encompasses the names of those lost in subsequent 20th Century conflicts.
One of the most beautiful elements of the building is the frieze that runs around the top of the exterior of the building. Each picture depicts a different scene from World War I, or on the extension, World War II. All the armed services are represented.
Engraved above each window on the original building is the name of a battle in which New Zealanders fought. These include Passchendaele, where two of the architects were wounded. On the east side a memorial fountain commemorates the campaign in Palestine and lists the principal engagements. The west side features an identical commemoration of Gallipoli.
The bronze doors of the main entrance are decorated with a poppy design. Poppies now symbolise death in war because these flowers sprang up on European fields where trenches were dug and soldiers buried - the seeds lying dormant until the earth is disturbed. The poppy motif is repeated throughout the interior of the Museum.