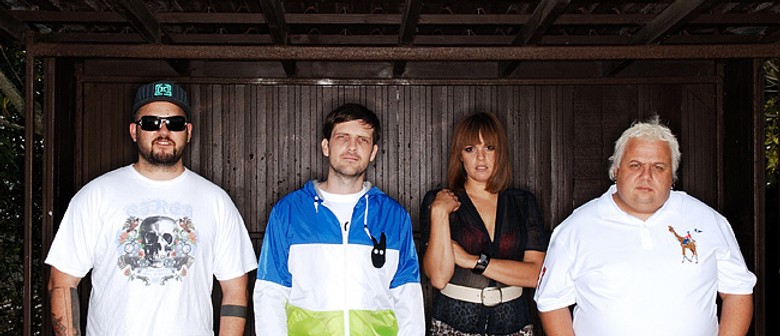 Website
Possibly one of the most energetic live acts around! Elemeno P's debut album 'Love and Disrespect' that gave us singles such as 'Verona', 'Everyday's a Saturday' and 'Urban Getaway' has now sold 45,000 copies in NZ. 'One Left Standing' the latest single off their second album 'Trouble in Paradise' and is receiving huge airplay on radio and on high rotate on music TV.
The band, consisting of Scotty Pearson, Dave Gibson and Lani Purkis, have been referred to as New Zealand's biggest selling rock band and in 2006 won Best Group at the New Zealand Music Awards. - Wikipedia
They are currently working on material for a new album.