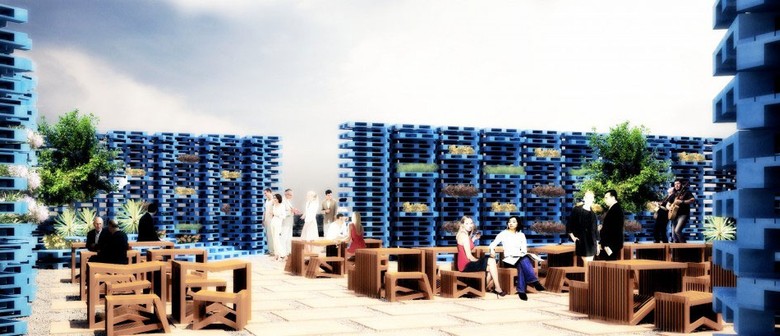 Website
Gap Filler has harnessed the goodwill and desire of Christchurch residents and businesses to construct a new temporary events venue for the city. A visually engaging and dynamic space, the Summer Pallet Pavilion is built from over 3000 wooden pallets and is a showcase for the possibilities of innovative transitional architecture in a city that is ready to embrace new ideas.
Designed by emerging designers, supported by established professionals, and built from loaned, reused and donated materials using volunteer, professional and community labour, it is a testament to the effectiveness of a collaborative and community-minded process. That creative ethos continues through its use, as the Pavilion will host live music, outdoor cinema and a wide range of other events from Thursday to Sunday and is also available for hire by any individual or community organisation at other times.
Are you responsible for Pallet Pavilion?
You can claim this venue to manage this listing's details.
Past events at Pallet Pavilion