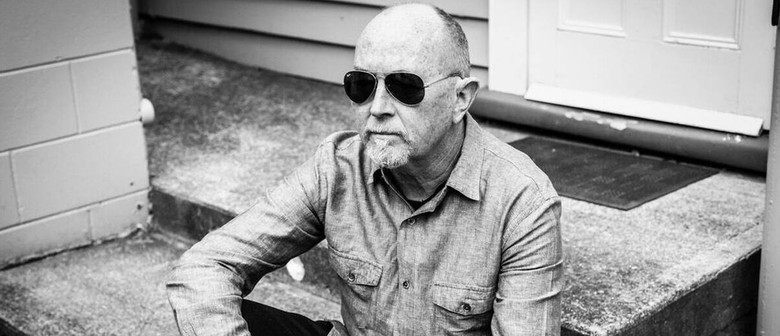 Website
Dave Dobbyn (born January 3, 1957) is a musician, singer-songwriter and record producer from New Zealand.
Dobbyn's first success came with a band, Th'Dudes, which he formed while still in school. Their hit Be Mine Tonight won single of the year in 1979 in New Zealand, while singles Walking in Light and Bliss became popular anthems.
When DD Smash folded, Dobbyn began a successful solo career, first writing the music for the Footrot Flats film in 1985, which contained two hit singles: Oughta Be in Love and Slice of Heaven. After the release of the film, Slice of Heaven became Dobbyn's best-known song, frequently used in tourism advertisements aired on Australian television which encouraged people to go to New Zealand as a holiday destination. As a result, many Australians jokingly referred to the song as the New Zealand National anthem.
Since 1988 Dobbyn has released many solo-albums and a compilation, including the hit song Loyal (1988) which became the tongue-in-cheek anthem for Team New Zealand's failed 2003 America's Cup defence. He has also produced albums for Grant McLennan and has contributed on albums by, amongst others, Jenny Morris, Gyan and Bic Runga. He also went touring with Runga and Tim Finn, and a live album, Together in Concert, was released in 2000.
At the 2001 New Zealand Music Awards Dobbyn won a Lifetime Achievement Award. In 2002 he became an Officer of the New Zealand Order of Merit in recognition of his 'talents and contributions'. In 2005 and 2006 he won "Songwriter Of The Year" and "Best Male Solo Artist" respectively, both for his work on the album Available Light.
Post a comment
I spent a bit of time shooting video of Dave's band's back in the 80's and 90's, the Stone People... and I had the pleasure of shooting for the main stage Parihaka headlining performance in 2007.. yes a fabulously talented musician, singer, songwriter, and a hell of a nice guy!!